Sector EL.2 – Landscape and Territorial Mapping (Planning, Authorities Management)
Geoscience and Geographics go hand in hand in the complex projects that regard all the aspects of how we manage our territory and landscape. From urban planning to engineering and industrial projects, from Natural Reserves to the management of transport routes, from restructuring old mining sites to the building of offshore islands; It's all about GIS, Remote Sensing, drone scanning, 3d modelling and geological bedrock mapping, geochemistry of soils, tracing of underground and surface water reserves, slope stability and land-slides mapping, and therefore, above all, multidisciplinary thinking and technology cross-over.
OCRE strongly believes that applying the Geoscience experience accumulated over decades in various industrial sectors, can make a huge difference and provide fundamental insight needed to perform a sustainable territorial mapping and planning, and our worldwide experts Network of Excellency is already working on various options and projects.
To examine all the Tasks involved in this Sector, the OCRE Geoscience Services GEG List and CATALOGUE can be consulted.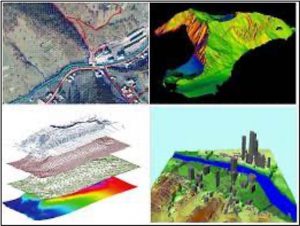 Environment and Territory Mapping. From EC (2021)