RE.2 – Decommissioning and Abandonment (D&A); Industrial Archaeology
The relics we sometimes treasure of our past Industrial Development are the testimonies of what we now all "Decommissioning and Abandonment"; The dismantlement of to be abandoned Industrial facilities, the removal of waste material, and the reconstruction of the Landscape.
Whether onshore or offshore, there are strict regulations and protocols involved in this activity, which obviously vary from country to country, but they have one thing in common: the protection of our environment through a sustainable and HSE compliant industrial lifecycle, be it of a non-renewable or renewable kind.
It is OCRE's strong believe that the involvement of all professional sides of Geology and Geophysics as a support to the Engineering activities for Decommissioning and Abandonment as well as in the emerging field of Industrial Archaeology is fundamental. The professionals in our Excellency Network have already shown considerable expertise in these fields and are readily available to support upcoming projects.
To examine all the Tasks involved in this Sector, the OCRE Geoscience Services GEG List and CATALOGUE can be consulted.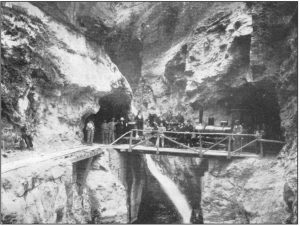 An example of Industrial Archaeology and Decommissioning and Abandonment: The Decauville Railway of the bitumen mining companies in Central Italy, in 1903, now partly converted into a bicycle track. From: van Dijk (2019).